Back
Liberated Voices Exhibit Launch
Pretrial Justice Institute
09/21/2021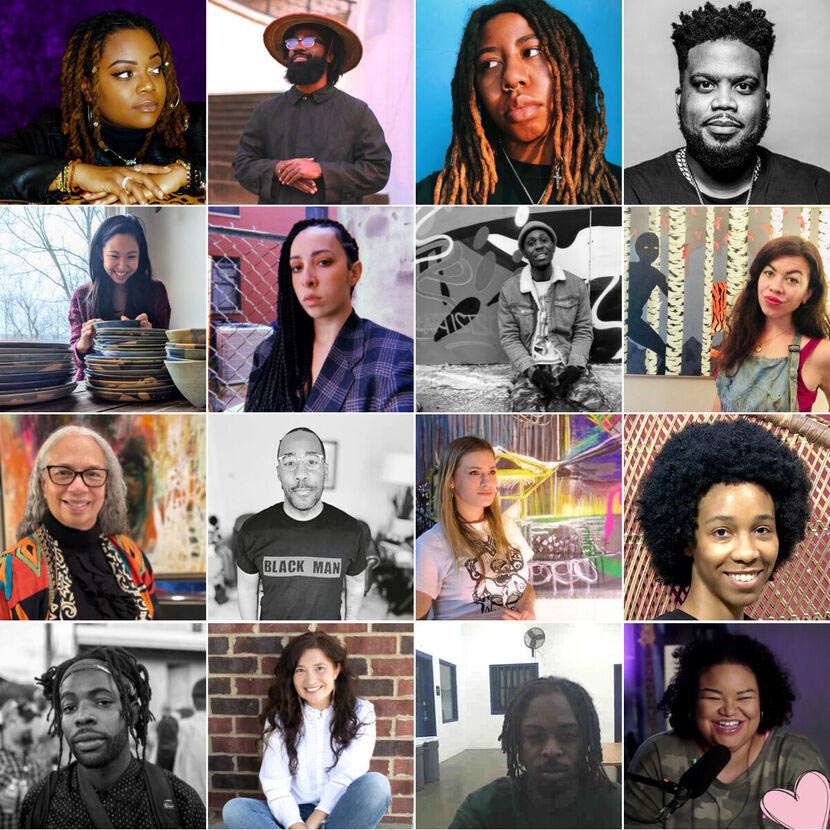 The virtual exhibit featuring 16 Ohio artists, filmmakers, writers, and musicians is now LIVE!
Art plays a significant role for all of us at PJI, as we engage in the soul-baring work of our racial equity journey. Art nourishes us; it challenges us. Art gives us new ways of looking at ourselves, our culture, and the systems we are seeking to transform.

As part of our collaborative work to advance pretrial justice in Ohio, we've also found that artists are among the most creative solution-seekers driving change at the local level. These "artivists" are the storytellers of their communities — and their work serves as a mirror to help us reflect on who/what we truly value.

That's what inspired ARTFUL SOULS + LIBERATED VOICES — a multimedia art exhibition and website (liberatedvoices.art) — made possible by the Art for Justice Fund. (Thank you A4J Family!)
To curate the exhibit, we put out a call to Ohio artists — including those impacted by the legal system — inviting them to explore pretrial justice through a racial equity lens. Over 100 applied; we commissioned 16 pieces for the inaugural gallery.

The art they produced is nothing short of revolutionary.

(And we're so grateful to each member of this immensely talented cohort for sharing their work with us.)

Whether you hail from the Buckeye State or beyond, we hope you will be moved by the artists' collective expressions of urgency and hope — and inspired to support life-affirming alternatives to mass incarceration wherever you call home.
Media Contact
Are you a member of the press? Send us a message to request information or arrange an interview with a member of our team. Please include your outlet and deadline.